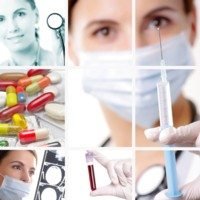 A team of Welsh researchers has begun studying a promising new immunotherapy treatment for mesothelioma. The researchers at Cardiff University and the Velindre Cancer Centre in Cardiff have partnered with Oxford, England-based Oxford BioMedica to study the company's immunotherapy cancer vaccine called TroVax.
Like other immunotherapy treatments, TroVax works by harnessing the power of the patient's own immune system. The study's lead researcher, Dr. Zsuzsanna Tabi of Cardiff University, recently discovered that mesothelioma tumor cells, like many other cancer cells, express a protein called 5T4. TroVax works by stimulating a patient's body to produce an anti-5T4 immune response which would theoretically then target any tumor cells carrying the 5T4 protein.
Although TroVax has been shown to produce an immune response against other types of cancer cells, a Phase III trial of the vaccine for renal cancer was stopped when it was determined the drug would not improve survival. The new study represents the first time TroVax has been studied for mesothelioma. TroVax will be studied in combination with the standard chemotherapeutic drugs for mesothelioma, Alimta and cisplatin.
Mesothelioma is caused by the mineral asbestos which was widely used in the building industry and thousand of other industrial and consumer products. Because it can take 30 to 50 years to develop, the number of mesothelioma cases world-wide is still increasing. Two to three thousand Americans and 2,000 UK residents are diagnosed with the disease every year.
New therapeutic agents are particularly important for mesothelioma, because it is so aggressive and because there are so few options now available to patients. Currently, most mesothelioma patients are treated with a combination of chemotherapy, surgery and radiation. Even with these treatments, the prognosis is modest and life expectancy may be less than 18 months. Immunotherapy drugs like TroVax may offer new hope for hard-to-cure cancers like mesothelioma. American biotech company Dendreon recently became the first company to win FDA approval for a cancer vaccine. They produce Provenge for prostate cancer.
The Cardiff teams hopes to begin recruiting mesothelioma patients to participate in the TroVax trial later this year. The TroVax UK study is being funded by the June Hancock Mesothelioma Research Fund.
Sources:
"Oxford Biomedica Announces Collaborative Phase I/II Study to Evaluate TroVax is Mesothelioma", June 24, 2010, ADVFN, News Service for the London Stock Exchange. "Oxford BioMedica Collaborates With Cancer Immunologists to Evaluate TroVax In Phase I/II Study in Mesothelioma", RTT News, StockMarketsReview.com. Choradia, Nirmal, "TroVax Being Tested in Phase I/II Mesothelioma Trial", June24, 2010, Biosmash.com.