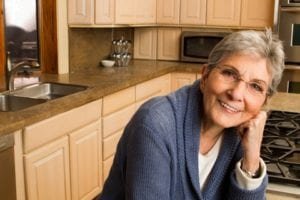 Scientists think they now have a better understanding of why most women with mesothelioma live longer than men. 
Malignant mesothelioma is four times more common in men than in women. But many studies show that women with mesothelioma do better than men after treatment. 
Researchers with The International Mesothelioma Program at Brigham and Women's Hospital in Boston say the difference is in the genes. Their new study focused on the potentially protective role of estrogen signaling genes in female patients.
The RERG Gene and Mesothelioma Survival
In the latest study, researchers analyzed genetic data and survival in groups of mesothelioma patients. The groups included both men and women with mesothelioma. The goal was to determine what aspect of the women's genetic makeup made the difference. 
"The RAS-like estrogen regulated growth inhibitor (RERG) gene was identified as the most differentially-expressed estrogen-related gene in these tumors and predicted prognosis in discovery datasets," writes Assunta De Rienzo, first author on the report. 
The RERG gene is responsible for expression of the RERG protein. The RERG protein helps keep cells from proliferating and tumors from forming. 
The researchers used a separate group of patients to validate their findings. In that group, women with mesothelioma who had low RERG expression had a higher risk of death. RERG appeared to help regulate the aggressiveness of their pleural mesothelioma. 
Men also have the RERG gene. But the researchers found "no association" between RERG expression and survival in men. 
"Additional investigations are needed to elucidate the molecular mechanisms underlying this association and its sex specificity," they write. 
Women with Mesothelioma Face Better Odds
Mesothelioma is a rare cancer for either gender. But four times as many men get asbestos cancer as women. This is probably because men did more of the jobs associated with asbestos exposure. 
Women with mesothelioma almost always had asbestos exposure, too. But they usually picked it up somewhere other than work. Some handled asbestos on their spouse's work clothes. Others grew up near dusty asbestos mines or factories. Recently, some women have reported developing mesothelioma after using contaminated talcum powder. 
Ironically, women with mesothelioma live longer even though they have fewer aggressive treatments. That news came from a University of Pennsylvania study of 19,000 pleural mesothelioma patients. The study came out last summer. 
It showed serious differences in the way doctors treat men and women with mesothelioma. "Surgery and chemotherapy are disproportionately underutilized in female patients with malignant pleural mesothelioma," stated the report. 
About 2,500 Americans receive an asbestos diagnosis every year.
Sources:
De Rienzo, A, et al, "Association of RERG Expression with Female Survival Advantage in Malignant Pleural Mesothelioma", February 2, 2021, Cancers, Volume 13, Issue 3, https://www.mdpi.com/2072-6694/13/3/565
Barsky, AR, et al, "Gender-based Disparities in Receipt of Care and Survival in Malignant Pleural Mesothelioma", May 2020, Clinical Lung Cancer, https://linkinghub.elsevier.com/retrieve/pii/S1525730420301613