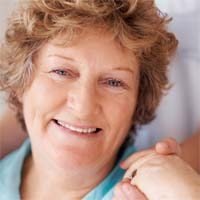 Most mesothelioma  patients and their families have heard the poor survival statistics associated with this aggressive cancer. But two new studies on two different types of mesothelioma suggest that long term survival is possible with surgery and can even be predictable.
The first study was a multi-center analysis conducted in Italy between 2000 and 2010. Researchers retrospectively reviewed the cases of 468 malignant pleural mesothelioma patients who underwent extrapleural pneumonectomy – a radical surgery that involves removing the diseased pleural lining as well as the closest lung.
Since most pleural mesothelioma patients die within a year of diagnosis, the research team classified those who lived three years or longer as "long term survivors." A total of 107 mesothelioma patients (22.9%) fell into this category. Encouragingly, the median overall survival among the long-term survivors was more than five years.  The longest-living pleural mesothelioma patients tended to be younger, have the epithelioid variety of mesothelioma, and have no history of asbestos exposure. Using these and other variables, the research team devised a model to help predict post-surgery survival.
"Our prognostic model facilitates the prediction of long term survival after surgery for malignant pleural mesothelioma and can help to stratify the outcomes and eventually, tailor postoperative treatment," explains lead author and thoracic surgeon Dr. Giovanni Leuzzi of the Regina Elena National Cancer Institute in Rome.
At the same time, Australian researchers have recently published results of their study of 675 patients who had surgery for peritoneal mesothelioma or other types of peritoneal cancer. Patients in this study underwent cytoreductive surgery (CRS) and hyperthermic intraperitoneal chemotherapy (HIPEC) at St. George Hospital in Sydney between 1996 and 2014.
The team found that the key to predicting long term survival among peritoneal mesothelioma patients and others with peritoneal cancers is the peritoneal cancer index, a measure of the extent and number of peritoneal lesions. The PCI may be between 1 and 39. The study found that all of the peritoneal mesothelioma patients with a PCI under 10 lived for at least five years. Just under 40 percent of those with a PCI above 20 were still alive five years after surgery.
Writing in the ANZ Journal of Surgery, surgeon Dr. Nayef Alzahrani concludes, "CRS in combination with HIPEC provides a chance of long-term survival in selected cases of peritoneal cancer when compared with systemic therapy [i.e., chemotherapy] alone."
Sources:
Luzzi, G et al, "Prognostic score of long-term survival after surgery for malignant pleural mesothelioma: a multicenter analysis", July 0, 2015, Annals of Thoracic Surgery, Epub ahead of print
Alzahrani, N et al, "Cytoreductive surgery and hyperthermic intraperitoneal chemotherapy: long-term results at St. George Hospital, Australia", July 14, 2015, ANZ Journal of Surgery, Epub ahead of print