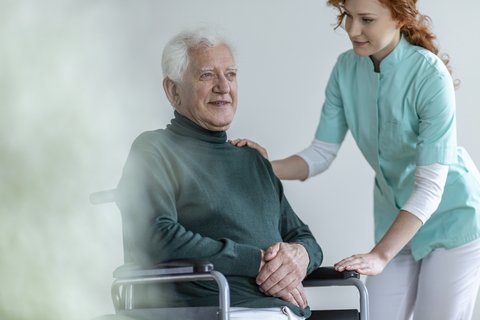 The experience of mesothelioma is characterized by uncertainty and worry for some patients. But the same patients say they are also optimistic and hopeful.

These findings come from in-depth interviews with seven people with pleural mesothelioma. They were all patients at Penn-Presbyterian Medical Center in Philadelphia.

This is not the first study on the lived experience of mesothelioma. But the authors say American mesothelioma patients are underrepresented in the medical literature. The US has a higher number of mesothelioma deaths each year than any other country.

The new study shows the experience of these patients is much like that of mesothelioma patients elsewhere in the world.
Fostering Understanding, Identifying Needs
Mesothelioma is an extremely rare cancer with a poor prognosis. It grows faster than most other cancers. And there are fewer treatment options. These and other factors mean the experience of mesothelioma is different than that of other cancers.

The authors of the new study call it a "descriptive phenomenological research study". They used patient interviews to get a sense of what it is like to live with mesothelioma.

One major goal was to help healthcare providers understand their mesothelioma patients better. Another was to highlight needs that are not being met.
Three Major Themes in The Experience of Mesothelioma
The patient interviews revealed three major themes around the experience of mesothelioma.

The first was worry and uncertainty about the future. Pleural mesothelioma often fails to respond to standard cancer treatments. It is hard to predict in advance which patients will respond and which will not. This makes it difficult for doctors to offer an accurate prognosis.

The second theme that emerged was value in relationships. As patients' mesothelioma progressed, they said their close relationships were more important than ever. Some patients said they felt isolated.

The third theme had to do with adapting to a "new norm". The experience of mesothelioma typically includes symptoms like shortness of breath and fatigue. Patients talked about having to change their lifestyles to account for these limitations.

"However, participants also expressed feelings of hope and optimism," writes Suzanne Walker, whose name appears first on the paper. Researchers around the globe are working to develop new mesothelioma treatments. Some of the most promising emerging therapies center on genes and the immune system.
Communication is Key
One big thing mesothelioma patients in the study said they wanted was clear information from their doctor. Communication with the healthcare team had a direct impact on their experience of mesothelioma.

The authors conclude, "Timely, coordinated, and personalized care as well as skilled communication should be the cornerstone of care for persons with malignant pleural mesothelioma."

They say healthcare providers need to help patients cope with the uncertainty of a mesothelioma diagnosis. They should also be aware of the "high symptom burden" of this disease and find ways to help patients feel less isolated. 

Previous studies show patients benefit from discussing their experience of mesothelioma with others. The benefits are seen in both live and virtual support groups.

Source:

Walker, SL, et al, "The Lived Experience of Persons With Malignant Pleural Mesothelioma in the United States", December 27, 2019, Cancer Nursing, Epub ahead of print, https://insights.ovid.com/crossref?an=00002820-900000000-98995