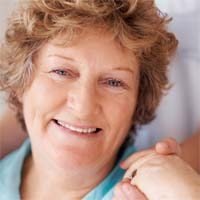 The case of a Peruvian woman treated for mesothelioma in Italy is more evidence that this rare cancer is not only increasingly treatable, but can even be survivable.
Mesothelioma is an aggressive malignancy that spreads across the thin membranes that encase internal organs.  The most common type occurs in the pleura, the lining around the lungs. In most cases, the prognosis is poor; many patients are told they are unlikely to live out the year. But as treatment protocols improve, a growing number of mesothelioma patients are defying the odds and living much longer.
A tri-modal approach including chemotherapy to shrink the mesothelioma, surgery to remove it, and radiotherapy to prevent its return has proven to be an effective strategy for some patients. In a report published in a recent issue of Anticancer Research, Italian doctors describe the case of a young patient admitted to the hospital with shortness of breath and other non-specific symptoms. A CT scan confirmed a diagnosis of pleural mesothelioma.
The woman underwent two cycles of neoadjuvant (prior to surgery) chemotherapy with pemetrexed and cisplatin, the current gold standard for mesothelioma treatment. She then underwent an extrapleural pneumonectomy, a controversial and radical surgery that involves removing not only the cancerous membrane, but also other membranes, the closest lung, and often the diaphragm.  After 6 months, the patient received external beam radiation to her left hemithorax.
A combination of Positron Emission Tomography (PET) and CT scanning have been used to watch for a return of mesothelioma, but so far it has not happened.  In fact, the woman remains in good health and free from mesothelioma four years later.
"This clinical case shows a disease-free survival interval of 4 years for malignant pleural mesothelioma," observe the researchers. "A good staging system and a combined treatment involving surgery, neoadjuvant chemotherapy and adjuvant radiation therapy represents a useful strategy not only to contain local disease progression, but even to increase disease-free survival in pleural mesothelioma."
Other studies have confirmed that, the younger a patient is at the time of diagnosis, the more likely he or she is to survive mesothelioma.  Overall health, length of asbestos exposure, and smoking history also may have an impact.
Sources:
Takanen, Silvia et al, "Complete Response and Long-term Survival in Malignant Pleural Mesothelioma: Case Report", April 2012, Anticancer Research, pp. 1485-7.